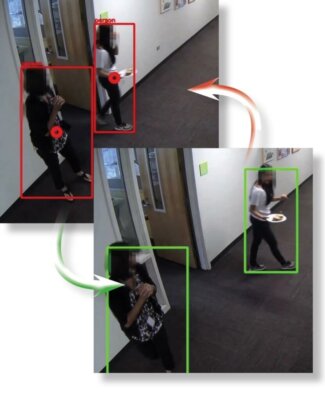 AI Proximity Detection
Companies are seeking solutions to help keep employees and guests safe upon returning to work. Unfortunately, there are few options: Social distancing and fever screening are hard to enforce.
That's where Actuate comes in: Actuate's proximity detection software uses industry-leading AI to ensure that building occupants stay 6 feet away from each other, and mask detection tracks compliance and identifies problem areas. 
Detailed alerts of social distancing violations are then sent to building staff and include daily, hourly, or weekly reporting of gathering hotspots.
Get the Proximity Detection AI Briefing
Discover How AI Can Help Your Security Camera System Detect Threats in Real-Time