Criminals regularly target poorly secured construction sites because they are a low risk, high-reward target.
Whether the perpetrators stem from an organized crime ring or are merely opportunistic, the result is the same. Without the proper security measures in place, construction projects can be susceptible to hundreds of thousands of dollars in losses, higher insurance premiums, and significant delays in project completion.
When addressing this growing problem, vigilance is the key.
The following guide to construction site security offers insights into the most common risk factors and best practices. Through proper due diligence and planning, contractors can successfully mitigate and prevent the risk of theft.
Explore Our Construction Site Security Guide
Want to Improve Your Construction Site's Security?
Construction Site Thefts: By the Numbers
Construction Site Theft: By the Numbers
For contractors and construction companies looking to stay vigilant in preventing costly thefts, knowing the nature and frequency of such property crimes is a critical first step. According to the National Insurance Crime Bureau, 1,000+ commercial equipment pieces are reported stolen each month in the United States alone. Below we further explore the numbers surrounding construction site thefts.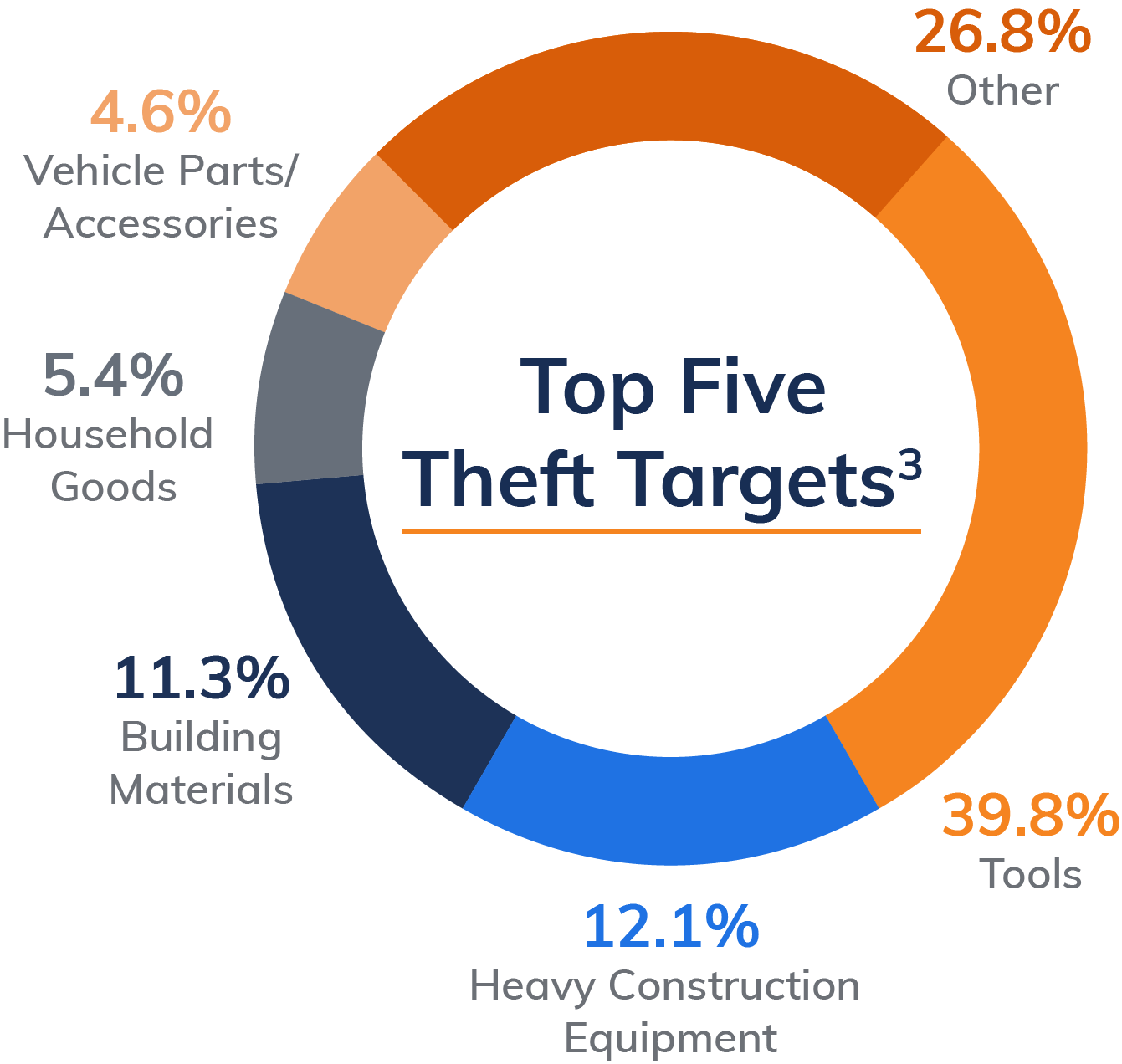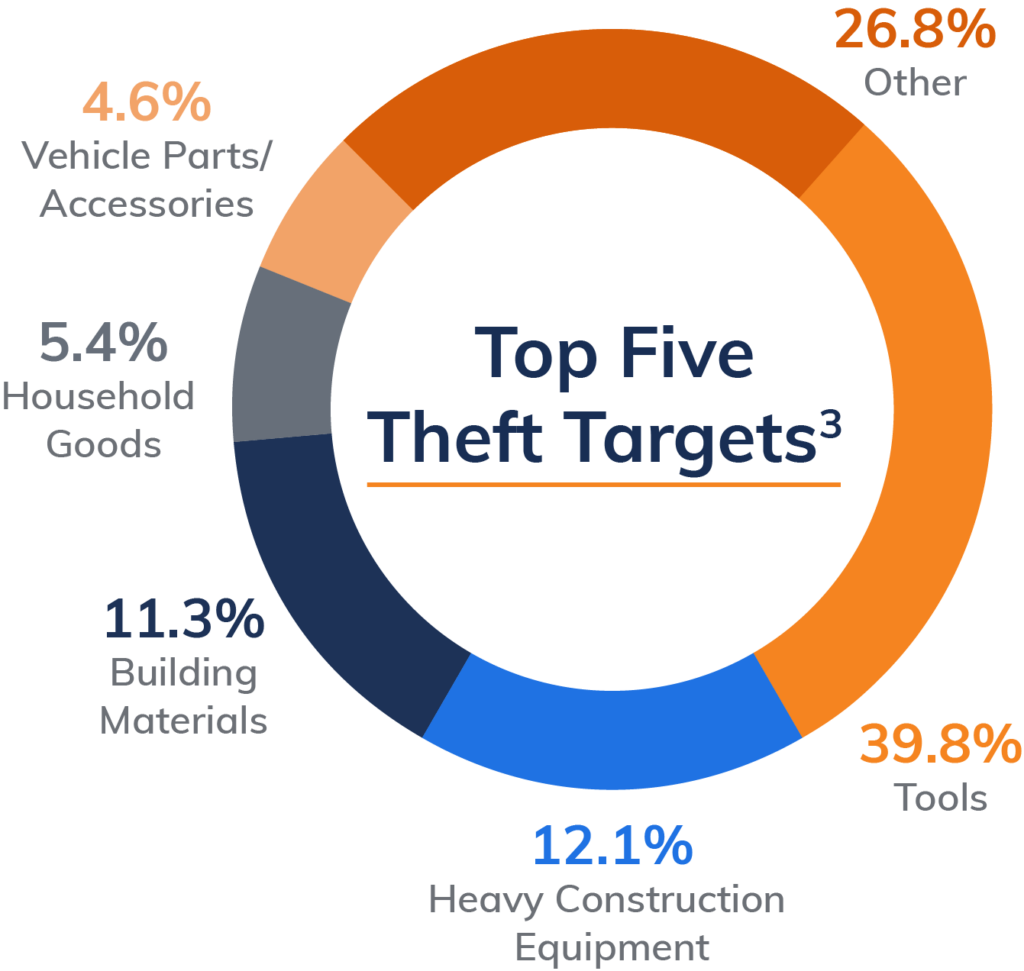 In 2015, over 15,000 theft incidents were reported. While the theft targets varied, the two most common stolen objects were tools and heavy construction equipment.
Heavy construction equipment such as bulldozers and cranes are popular targets among offenders due to the sheer value these objects are worth.
One of the most detrimental effects of on-site theft is monetary loss. In total, the annual cost of equipment theft is estimated to be between $300 million and 1 billion dollars.
These numbers become even more concerning when considering the recovery rate of such crimes—on average less than 20% of stolen equipment is ever recovered.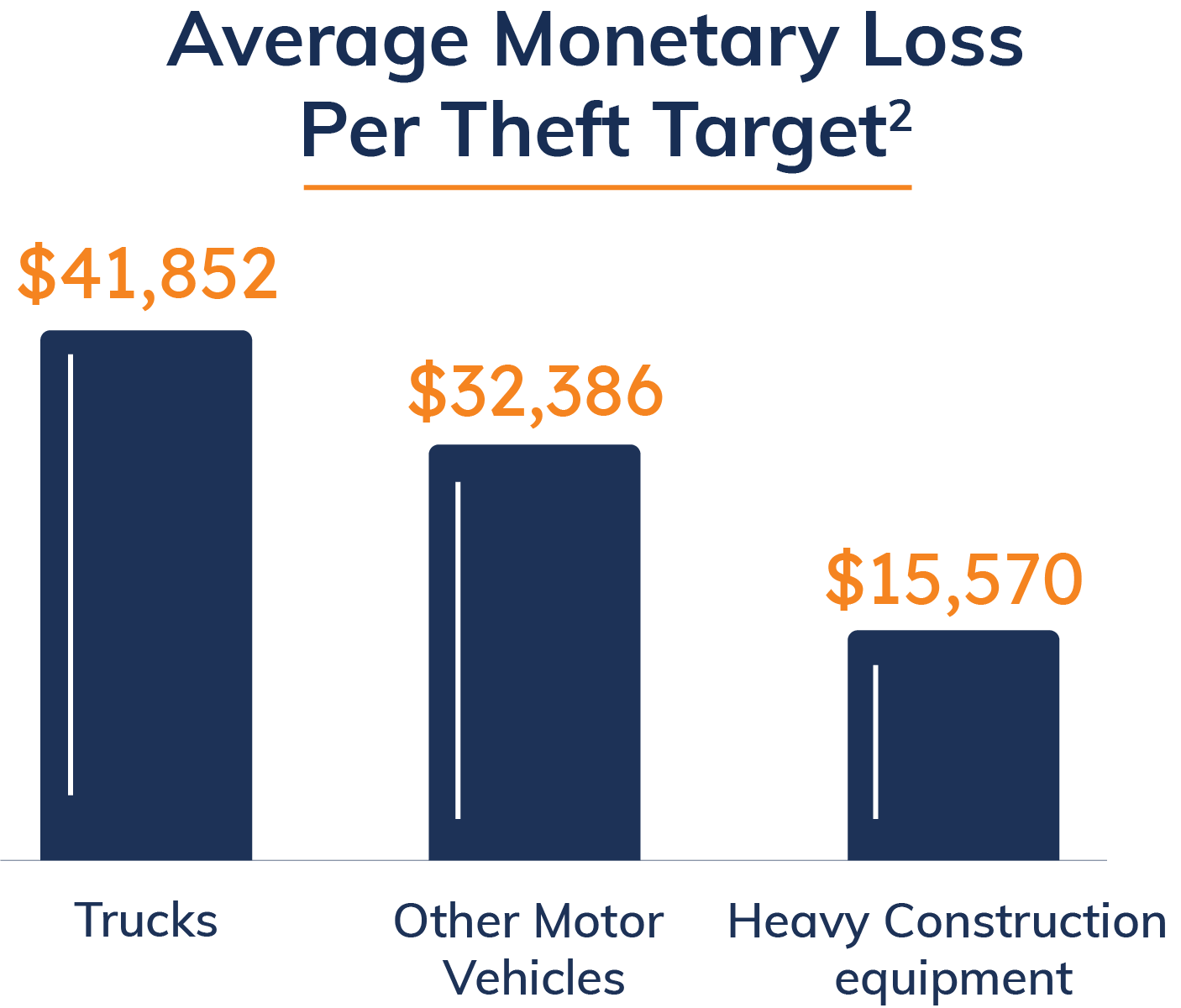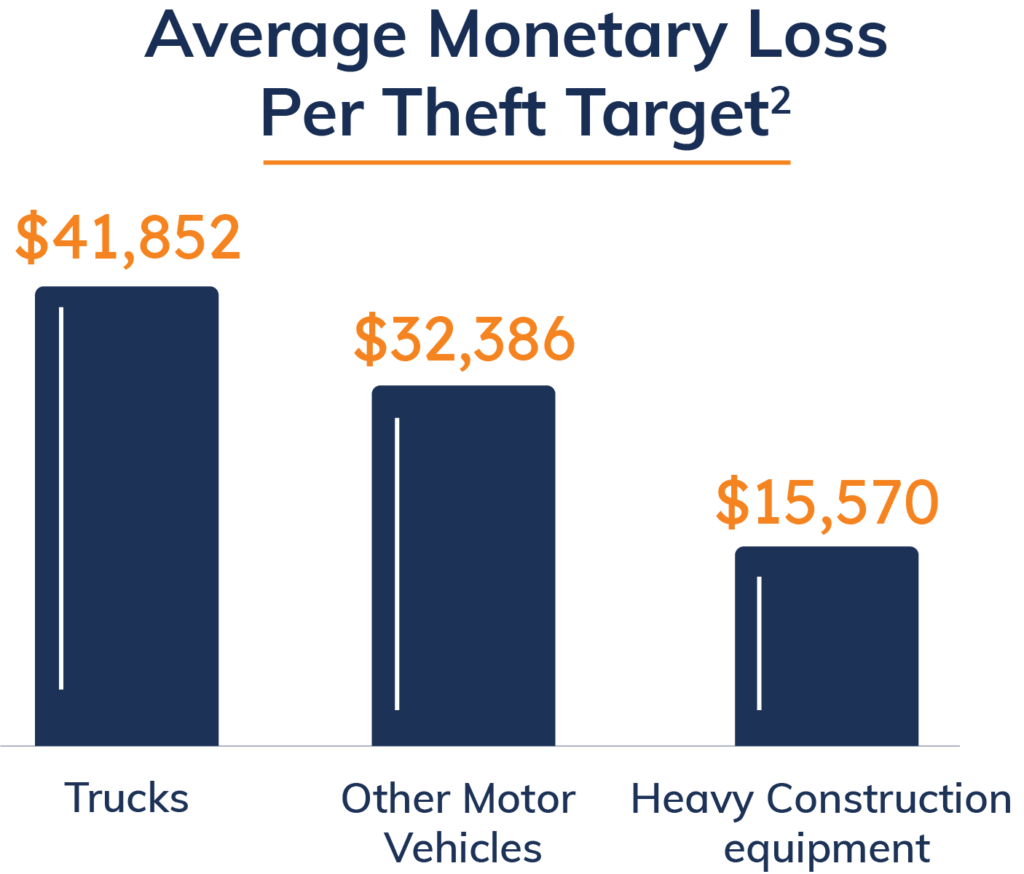 Fill in your information to receive Actuate's construction site security infographic.
Common On-Site Risk Factors
Common On-Site Risk Factors
The statistics and data confirm how common and potentially devastating on-site thefts can be for companies. For contractors and construction companies, it's necessary to know what might influence a site's risk of theft and you from being a victim. Below are two critical risk factors to consider.
Location

When scoping out a new project, it's essential to educate yourself on the frequency of construction equipment theft in your area. After all, thieves commonly commit crimes in the regions that are local and familiar to them. The National Equipment Register is an excellent resource for finding crime data. A 2016 report revealed that the top 5 states for equipment theft accounted for 45% of all robberies.

The bottom line: the location of your construction site project can have a direct impact on what the projected risks are.

Age of On-Site Equipment

Knowing the age of your construction equipment can also help in assessing your site's monetary risk factors. For example, a brand-new forklift has a typical value of $20,000. In the five years following its purchase, this value drops by 50% to $10,000.

The bottom line: the newer your on-site equipment, the higher the stakes for both you and opportunistic thieves looking for targets with a higher resale value.
Preventative Measures Contractors Can Take
Preventative Measures Contractors Can Take
Once you've identified your site's potential risk factors, the next step is to help prevent and mitigate these risks. Consider creating a security plan that includes the following measures.
Maintain Inventory and Register All Equipment

A crucial tactic that contractors should practice is keeping a thorough inventory of all on-site vehicles. Consider assigning all equipment a unique product identification number (PIN). This PIN will make it much easier to track vehicle information such as the model, make, and year.

Additionally, register equipment via the National Equipment Register on an ongoing basis. Once your equipment is registered, it joins an extensive database that can serve as a resource for law enforcement to utilize in the event of a theft.

Allow Proper Planning For On-Site Deliveries

Deliveries to construction sites are a common and potentially costly weak point that should be considered. Unplanned deliveries can result in expensive equipment left unattended and vulnerable to theft. To prevent this from happening, make sure to coordinate with team members so that all deliveries are scheduled to take place when authorized personnel are present.
Keep Job Sites Well-Lit

Good lighting makes a big difference; as a well-lit job site can deter would-be thieves from even considering committing a crime. Make sure critical areas such as access points and storage areas aren't shrouded in darkness. For additional precaution, consider using motion-sensor lights around areas that are more hidden from public view.

Have a Video Surveillance System Implemented

Installing a 24-hour video surveillance system is a necessary step in ensuring proper on-site security. The cameras' actual placement will vary based on the construction site's conditions and size but should (at the very least) encompass the site's entire perimeter.
How Actuate's AI Software Can Help
How Actuate's AI Software Can Help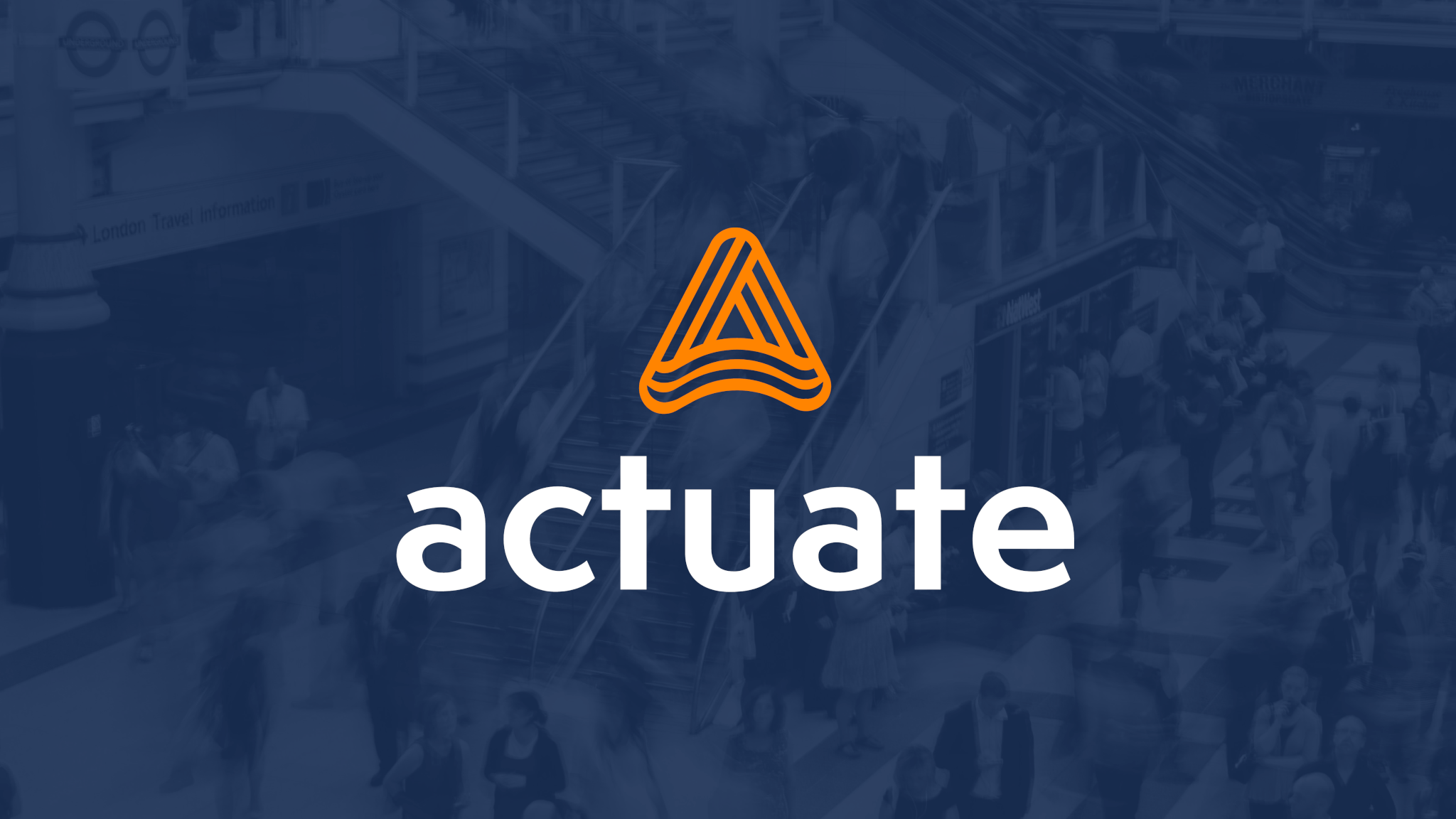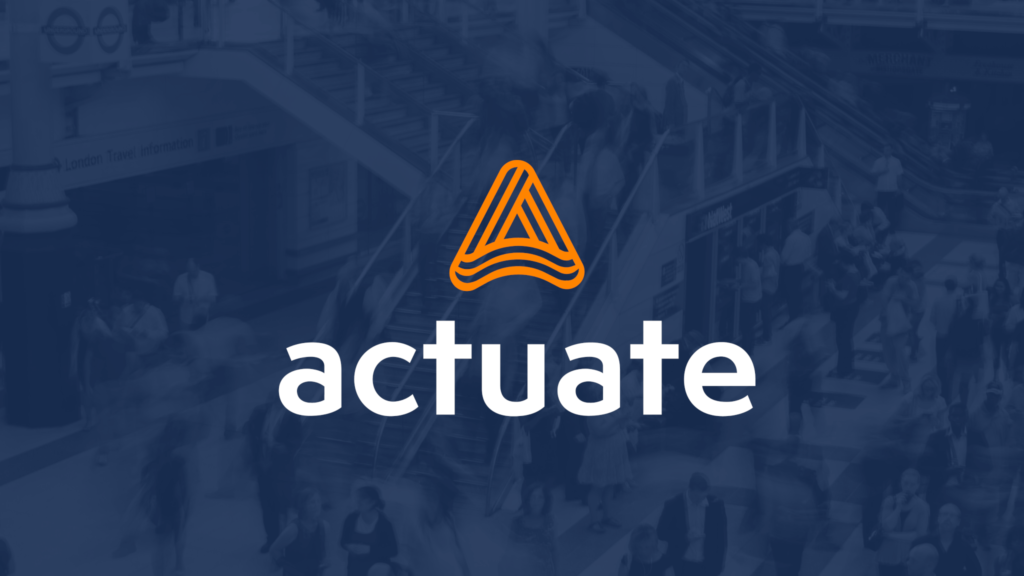 While the above measures mentioned are an essential first step in securing a construction site, an additional security layer is often required. This is where Actuate's AI software comes in.
Actuate enables existing security cameras to identify safety and security threats such as unauthorized personnel. Additionally, operators can rapidly search for and pull up frames of detected incidents using advanced artificial intelligence and analytics, saving dozens of hours wasted on forensic review. The best part? No hardware installation is needed as Actuate can work directly with your current video security system.
Interested in Learning How Actuate Can Help Secure Your Construction Site?